Mar 26 2012 6:41PM GMT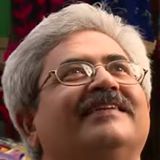 Profile: Jaideep Khanduja
Some people match with their job well. Some jobs match with the people who accept it. Doing something well is one thing, doing it in an extraordinary and simple manner is not everybody'd cup of tea. Very few project managers are there who vivaciously run the show with complete positive frame of mind with 360 degrees of integrity.
Ten Cs that can make any project manager a manager with an extra edge are as below:
1. Consistency: One time win cannot sustain a captain as captain. You have to have an urge to win all the time you get down on the field. You have to keep on achieving success not once but always. You can't sit on your laurels. Failures are unavoidable at times, but learning from failures and let it not repeat again is the mark of wise men. Never repeat a mistake. Making a mistake and learning from it makes you wise. Making the same mistake again proves you fool in front of others, unarguably.
2. Clarity: Clarity of business, clarity in mind, clarity about your product and clarity about customer is very important without which you just can't survive in the stream. If the picture is not clear to you, it can't be expected from your team members to have a better understanding and clarity.
3. Cognitive: Perception of success is as important as success itself. If you can't perceive success in advance, you won't strive for success. You must have a passion for winning and getting a smile on every face of your team.
…Continued