Aug 2 2010 10:15AM GMT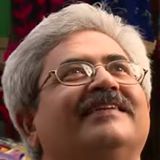 Profile: Jaideep Khanduja
As discussed in previous post Identifying Hiccups During Project Lifecycle the identification of the showstoppers or hiccups in a project is very crucial. An appropriate action on a problem can be taken only if the problem is identified correctly. Otherwise the wrong identification may lead to a wrong analysis and solution thereby changing the direction of the project in an uncontrolled direction.
Some of the most crucial hiccups in a running project could be summed up as below:
1. Collaboration: The teams and stakeholders need to collaborate and be on a single platform to catch the same train. Else they would be travelling in different directions nullifying each other's distances covered. The net effect in that case could lead to nil or negative.
2. Communication: Formal communication is an integral component of a successful project. Lot of communication going in an informal or unstructured manner could lead to ambiguities and confusions thereby resulting in chaos.
3. Team Building: Each team comprising of right mix of candidates is mandatory to achieve optimum results. Too many cooks may cause lot of conflicts.
4. Leadership: Right mix of empowerment and leadership is very important to run a project.
5. Service: Project development is a mix of service and product delivery. The service part is generally over-looked as the major focus is kept on product. The interruptions in service could lead to derailing of a smoothly running project.
6. Time-Plan: Adherence to time-plan during each stage of project is very crucial. A prolonged delay in project sometimes leads to complete rejection of the project if a need of technology change arises due to delay.
7. Language: Language barrier is a big risk in most of the overseas project. It has to be handled carefully otherwise there would be a big gap in understanding of the words being told and their perception in understanding.
8. Control: A control of down-time in hardware, code, people could lead to a big disaster. Cost also needs to be controlled.
9. Quality: Focus on quality of not only product but process, people, plan and code also plays a major role in project.
10. Integration: Integration of teams, management, stakeholders, code, modules, and product – everything is important.