Jun 1 2009 9:00AM GMT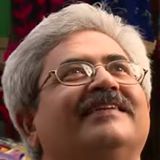 Profile: Jaideep Khanduja
What is post implementation review? When it should be done? Why is it required? All this has been discussed in last three posts. Let us now understand what ideally would be the components of a post implementation review. As discussed earlier, some components can be answered immediately at the completion of a project with a formal closure. But for answering some other components, customer needs some time for project to run in the absence of project team, experience it, feel it, see the user's reaction on the way things are happening in the product when it is in use.
Infact before filling the post implementation review, it is advisable to use the software at its maxima, as extensively as possible, involving all key user's areas, using all inflow and outflow procedures. The basic guidelines required while filling a post implementation review can be take up in my next post. Let us also understand that this questionnaire has to be quite elaborative and descriptive. Let us first understand the essential components of Post Implementation Review for a software project. The questions can be built as per the need of the vendor and product. The essential components to be covered are:
1. Effectiveness of the Project Team
2. Effectiveness of Customer management in managing Product understanding and implementation
3. Effectiveness of Customer management in understanding the requirements, building the product, selecting the right team and procedure
4. Change management during the complete cycle
5. Issues management
6. Preparedness of key users and management for accepting the product
7. Communication skills and management of vendor team and management
8. Risk perception, risk management
9. Product effectiveness, usefulness, maturity and friendliness
10. Customer management eagerness for future business to the same vendor
These are the core components based on which the elaborative questionnaire can be build to assess customer satisfaction over the product, vendor and team.