Nov 6 2009 10:00AM GMT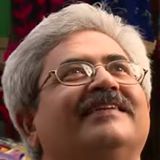 Profile: Jaideep Khanduja
What if you have chosen to develop a product for which you don't have a customer right now? If you perceive that by the time you complete development phase and the product will be ready to launch if will not be obsolete as per technology or concept, go ahead but take care of following cautions to be a winner in the game:
10. Technology: Ensure that you are starting with the latest technology, as even the latest technology will be a little older by the time you complete the product.
9. Concept: Ensure that you do not start building a product that has several variants already in the market. Beat the drum to give the world a new beat.
8. Keep the air in your bag: Let the concept not leak out until you are ready to launch the product. Launch it with a bang. Advertise, blog, press conference, and whatever you feel appropriate for the launch. But ensure that your team confide in you in this exercise till you are ready to shout.
7. Convince, build trust: Convince yourself that you have chosen a right path even if it is risky. Demonstrate your management about your idea and the way you want to design/ launch it. Build trust among your team in giving a real shape to your dream.
6. Risk Management: It is very essential to jot down the risks involved, and ways to mitigate them depending on their severity.
5. Incentive: Let your team know what incentive they are going to get once the product and project is successful.
4. Project Sponsor: Mostly in such type of projects your management will sponsor the project, so all risk lies inside the house. Your stake is quite high in such projects. Equally important is the success of such projects.
3. Project Methodology: Adopt the right methodology and adhere to its requirements.
2. Project Plan: Ensure that such projects cannot tolerate much deviation in terms of time or money. Since in such projects all risk is yours, don't let it increase at any cost.
1. Definition of successful project: Building a beautiful product in this case is of not any use if there is no buyer at the time of launch. Your total investment in the project can return only if you are able to find out a buyer.