Aug 20 2010 11:41AM GMT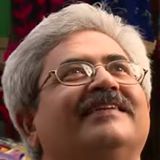 Profile: Jaideep Khanduja
A tester must be visible to the test manager most of the time. The visibility comes through many ways. By means of communication – verbal, mail, status updation, discussions etc. Visibility helps a tester in many ways.
Some of the benefits to the tester by keeping himself visible could be:
1. It keeps him attuned to his work,
2. A constant touch with his boss and other team members,
3. An informal feedback from his peers and superiors,
4. An update on the expectation level of his manager,
5. An positive image of a hard/ smart working person,
6. Challenge acceptor,
7. Trust and respect from his manager,
8. An improvised personality,
9. Appreciation,
10. Growth
An invisible tester on the other hand will never be able to emerge as a winner in above aspects though he/she might be doing better in performance than others.
So the crux of the matter is:
1. If you work and you are not capable of showing it, it does not get you good results.
2. If you don't work, you can't show it, as nothing is there to show.
3. If you are good in show business, you can grow better than others even if you are doing less.
4. If you are good at work, and good at showing it – you are an ultimate winner.
5. If you are doing nothing and trying to show a lot – you are going to be an ultimate loser.