Jan 22 2010 11:12AM GMT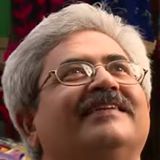 Profile: Jaideep Khanduja
There is no end to learning. Still water becomes contaminated and harmful for use. Continuous flowing water keeps it fresh and pure. Similarly if your developers and testers or for that sake anybody in the organization keeps performing the same functions without any improvement or value addition, it is like no update and no upgrade.
Any organization must have a continuous learning program for their technical teams. Rather irrespective of the stream a candidate belongs to, all must have a continuous learning program. Organizations that do not focus on this area, invite more employee turnover and less dedicated employees. There are many benefits beyond stated here but main benefits of having continuous learning program for project teams would be:
1. Performance: The performance of your project team members will increase manifold. Their efficiency will be better.
2. Recognition: Team members will be willingly staying for a longer period in the organization. So if their performance keeps improving and they stay in the organization for a longer number of years, definitely it is a boost for the organization.
3. Empowerment: Teams are self motivated, empowered and more organized.
4. Turnover: There will be tremendous decrease in employee turnover.
5. Flawless Speed of Delivery: The delivery in their respective areas will be flawless and spontaneous.
6. Role Models: Such employees with high performance, complete dedication, longer years of service and quick delivery will definitely set an example for others in the organization and hence will attract better employees to join the organization from outside. Internally also it will keep a healthy competition among the teams and team members.
7. Culture: This will lead to a strong learning culture within the organization. Continuous improvement will be a subset of this culture.
8. Brand Ambassador: Not only the employees working in the organization but even those who leave the organization and join somewhere else would be the brand ambassadors of the organization.
9. Consistency: The organization as a whole will be on a trend of consistently improving organization thereby optimizing its potential and achieving new heights. This way organization can aim for bigger goals to achieve.
10. Social Impact: With such a culture, the employees will not only be leaders within their own professional spheres but will excel in their personal arenas too thereby setting an example in the society.
Learning is a life long process with no bars.