Mar 4 2012 3:46PM GMT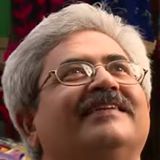 Profile: Jaideep Khanduja
Project Management itself is a matter of quality. If the methodology is not quality prone, it is going to result into mishaps time to time. Yes, one way of getting 100% success in your projects is simply not to have any targets in sight. Let it go as it tends to go, without putting any extra expectations in it. Otherwise if you are part of current economic crisis hovering around the world; then you must be having tight budgets and timelines to complete your targets and hence you need to inculcate high level of quality levels in managing your projects.
Five areas where you really need to have quality could be:
1. Customer Dealing: If you know how to identify your prospective customer, covert the deal into a long term customer, then you are a winner.
2. Product Range: If you have quality product in your pocket, your efforts are decreased in getting instant nod from your customer to sign a deal.
3. Customer Requirements: You must understand what customer expectations are when the deal is being signed. Customer might not able to tell you all, but you have to have your quality measures to understand its needs.
4. Team Building: There need to be an appropriate team that faces the customer. Each team members must understand the customized manner in which a customer needs to be managed.
5. Product Sizing: Customer might have agreed for a sample product of different size but his actual needs might not fit well in this size. You need to understand the right size of product (be it a service) that will cater to all needs of the customer.