Feb 27 2018 6:37PM GMT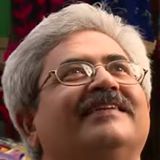 Profile: Jaideep Khanduja
Tags:
The automobile industry is transforming. And it is transforming fast. Changing technology trends in the automobile industry are quite visible. On one hand, it is a pressure of saving fuel. Hence, you find automobile manufacturing companies paying more attention to fuel efficiency, better performance, higher mileage, etc. On the other hand, you find higher penetration of technology to gain these factors. Not only that, with a higher focus on customer requirements, the number of gadgets are also increasing in that respect. For instance, Bluetooth has become a basic necessity in a vehicle. There are voice command systems in the vehicles to speak commands. A commuter might use it for switching on the stereo, make a call, start global positioning system to find the most feasible route, and so on. Then, you can easily find an in-dash navigation system in almost all mid to higher segment automobiles.
What is making all this to happen at such a fast pace? Firstly, it is the internet that has become a source of revolution across the globe. The geographic barriers are over and best technologies are available easily on the internet. Secondly, because of the internet, the consumer has become quite smart. Thirdly, it is the millennials that have digital and technology flowing in their blood right since childhood. So, basically, it is a pull from a customer that is driving industries to follow the changing technology trends or leave the game and let the best players carry on. Though Head-Up Display or HUD is not that popular in India, it will be sooner or later. Like, in-dash touchscreen display is now easily available in higher segment cars in India. Similarly, the trend of automatic safety functions is increasing. So is about automation in driving.
Changing Technology Trends Are Changing Fast
Overall, it is about the customer-centric approach. Technology has no limits. It is all how you innovate or leverage the changing technology trends.