Oct 30 2018 11:56PM GMT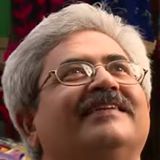 Profile: Jaideep Khanduja
Tags:
DST-CII India Italy Technology Summit, a 2-day event was on 29 and 30 October this month at Taj Diplomatic Enclave. DST is Department of Science & Technology coming under the Ministry of Science & Technology, Government of India. CII is Confederation of Indian Industry. The valedictory session on the 30th afternoon was the key attraction that included speeches by Italian Prime Minister H. E. Giuseppe Conte and Indian Prime Minister Narendra Modi. In fact, both the prime ministers sharing the same dais shows the gravity and intensity of the matter. It is practically important to collaborate in today's world to achieve success faster rather than reinventing the wheel in isolation and waster the energies. Indian space scientists have given a superb technology to the world recently by using which the countries across the globe have to spend peanuts equivalent of money now to launch their satellites in the space.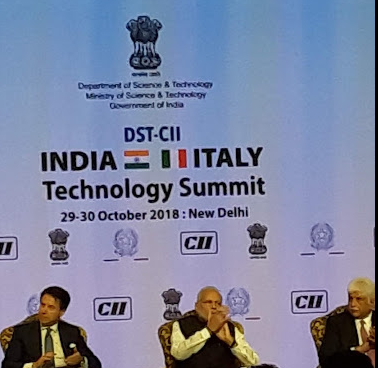 That is a phenomenal achievement indeed as mentioned at the Technology Summit 2018. And of course, besides other countries, Italy also is one of the countries to avail this technology and lower down its launch cost for satellites. On the same grounds, there are a lot of technological advancements happening in Italy that India can leverage to strengthen in those fields. These fields are basically Digital Innovations, Robotics, Bionics, Automated Vehicles, Design, Renewable Energy, Education, Aviation, Airport Infrastructure, Commercial Satellites, etc. As a matter of fact, Convergence and Innovation is the need of the hour from both the ends. Business collaboration in the field of data and machine learning is one such area where both countries together can do wonders. Similarly, in the field of ICT (Information Communication Technology), 5G and Fibre are the areas that both can explore together the achieve new heights and benefit together.
DST-CII India Italy Technology Summit was a great success
As mentioned during the Valedictory session at DST-CII India Italy Technology Summit 2018, Italy's manufacturing strengths are world known and Indian manufacturing has a lot to learn from there. Promotion and collaboration in Fintech is another such field that is important to explore for both the countries. Artificial Intelligence (AI), Cybersecurity, Research, Mobility, eCommerce, Academics, Startups, Social Challenges, and competencies are the areas where both countries have achieves substantial achievements. Collaboration in these fields will definitely benefit both.