Jan 11 2015 8:19PM GMT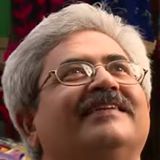 Profile: Jaideep Khanduja
Tags:
The gap between technology and business now is a gone case. Technology cannot exist without a vast involvement and engagement in business to which it is catering to and hence a proper knowledge is must to amalgamate business and technology in right way. Gone are the days when systems used to drive business and business had to mold has per the whims and fancies of technology. Now business is the king and technology has to go hand in hand catering to all business needs. Technology and systems cannot survive in their own shells without shaking hands with the business.
Business professionals are not far beyond in terms of knowledge of technology thanks for social media and mobility that is continuously giving them a new taste & flavor everyday and hence they are well aware now about the possibilities of outreach of capabilities of technology. Now it is the end user who is very clear about usability, layout & design, and user interfaces. It is the speed of mobile apps that do heterogeneous tasks in spur of moments which educate end user to demand similar functionalities in business applications.
Gone are the days when technology and systems' limitations used to drive business and it is the business who used to be at the recipient end for compromises. In today's scenario it it the call of business, and technology has to either do or get sideways for someone other to cater to the need of business.