Apr 27 2015 9:52PM GMT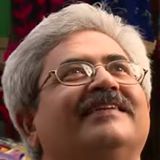 Profile: Jaideep Khanduja
Tags:
Recently I read a superb article by Tom Goodwin in which he emphasized on a digital transformation of an organization rather than building a strictly formal and unpractical digital strategy. If you build a sensible business strategy keeping in mind the fast changing technology scenarios across the globe, probably your don't need a separate digital or mobility strategy. The best examples in that matter are Uber in redefining the cab business, Instagram revolutionizing the meaning of photography or for that sake Netflix that ensured a foolproof technology for transmitting hassle free video streaming. All three are clear examples of the digital revolution, thinking beyond and innovation.
The newer technologies and technological developments have destroyed the hidden wall between the tech-savvy and tech non-savvy sections. They have designed the new applications and technologies in such a simple manner that you learn on your own as you start using it. You don't need a special training or certificate for that. Instacart, Twitter, WhatsApp, FaceBook, Pinterest, LinkedIn are some of the finest examples of what I am trying to convey. In fact, such developments have removed geographic barriers between the countries. People now can talk through their smartphones without spending a penny and bothering about the service provider.
Logically every day a large number of new applications are launched worldwide. Android, Samsung, Vodafone etc. have their exclusive stores to provide these applications to their customers from their respective stores. The launch of a new mobile application is just a click away. All this has brought even a small application developer equal to large sized software development organization when an application developed by former becomes a hit overnight thereby pushing the latter to backseat.