Dec 26 2017 10:59AM GMT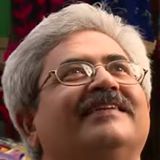 Profile: Jaideep Khanduja
Tags:
2018 will be the year of transformations, innovations, and evolutions. A lot of newer technologies will emerge. And at a faster pace. At the same time, things will evolve. Technology will not stay limited to the closed IT department. Technology 2018 is about to bring a lot of changes in the whole paradigm. As far as IT is concerned, it will expand its horizon in the whole enterprise. Not in terms of deployments but participation. In fact, every department in the organization will become an active stakeholder in organizational technology.
As a matter of act, suggestions from CIO/CTO will take a backseat. It will be other departments that will be suggesting technological changes they require. That too in a more concrete and crisp manner. And if this doesn't happen in your organization, you are lagging behind in terms of technology. You need to check the overall balance in the organization.
Every enterprise has to have a balance between its IT department and other departments. Technology 2018 is balance in terms of technological collaborations. If requirements come from the departments, IT needs to get the right vendor and technology in place in order to cater to that need. CFO roles can't stay limited to the financial part during technological deployments and vendor selection. Rather, it has to go beyond that. Even a CEO has to be a frontrunner in terms of what and why of technology in his or her company. Things will be moving at a very fast pace. Gone are the times when you deploy a technology and relax for next three to five years. In current scenario, it will not be a surprise if you have to call off a deployment in between becuase a lot of changes have happened in between the finaliztion of product and procurement.
Technology 2018 Will Bring a Sea Change
The rule of the game is longer deployments will be big losers. Shorter and modular deployments will be the ultimate winners. That is Technology 2018 mantra.