Apr 20 2013 11:54PM GMT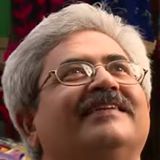 Profile: Jaideep Khanduja
Web based application from TeamSnap Inc. that allows fans, sports teams, sports groups, sports enthusiasts, sports clubs and sports communities to communicate among themselves, stay connected and organized; has already been a big hit among its more than half million end users spread across 94 countries across the globe. TeamSnap, having their HQ in Boulder and have their development set up in Portland. In 2010 TeamSnap took a big challenge of developing this web based app for iPhone users. This went off successfully and finally the launch for iPhone, iPods and iPads was widely accepted by users. Average rating of this product was over 4.5 out of 5.
During the launch, Dave DuPont, CEO of TeamSnap, discussed about their decision of going for this development was inspired by their large amount of customers being iPhone users. So what was being missed in web based app got overcome in iPhone based app. Users who were on the move or away from their computer had not been able to access web based app and hence used to miss lots of last minute adventure that used to happen before, during and just after the match. With the launch of this iPhone app, users got overwhelmed when they were able to overcome above obstacles.
The app cam with many features like Match roster, team composition, schedules, timings, locations for all games and even of the practices. The users had an option of demanding map to reach to their destination. During the match, they could upload and view photographs, in real time. Any broadcasted messages or announcements from team manager, or team members was available to users for their teams marked as favorite.