Jan 30 2018 4:38PM GMT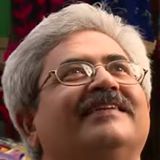 Profile: Jaideep Khanduja
Tags:
Recruitment of new team members is a normal and ongoing activity in project management. You have new projects, and you require a new team. Also, you need to replace the team members leaving the organization for a better prospect or for some other reason. On the other hand, engaging existing team members within projects is also another task. Actually, there is no alternative to it. When there is a vacancy and you have to fill it, you have to recruit new people. More important is to understand what to prefer at the time of recruitment. Like, I prefer to hire smarter people than those having plenty of knowledge. I find that people with more knowledge are difficult to convince or change. And we all know that circumstances demand change in work style, strategy, and even the plan. Smarter people are easier to convince and fast to drive.
In fact, I find that the new team members are easier to shuffle between tasks. In addition they are quicker to find a solution. Of course, the basic knowledge has to be there about the role and responsibility. In today's world higher education or a graduate from a better institute doesn't guarantee best results. That is why there has been a tremendous change in recruitment mechanism and selection criteria. In fact, now a days we need team members who have higher rate of adaptability. Because technology is changing very fast. You might have excellent team members. But what about those who are expert only in a single technology. They have, in fact, a higher vulnerability of phasing out faster. Even the best of the best can't guarantee their berth. The moment you switch to another technology, the whole paradigm changes. It is the Smart who Wins.
Selection Of Right Team Members Is Critical
Above all, it is not the knowledge that runs a project. It is the smartness that makes you a winner. Of course, basic knowledge has to be there in place.