Jun 4 2012 2:27AM GMT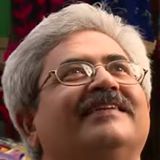 Profile: Jaideep Khanduja
Team composition is one of the most critical tasks in any project. It if not the count of people that matters but it is the experience, level and maturity of team members that is to be focused upon while selection of members. Members with more open mind and fewer egos can do well as team members even if they are slightly short in knowledge than other members who have personality otherwise.
The strategy of team composition is highly dependent on the size and nature of project. A large sized complex project would require a higher level of strategy formation as compared to a small sized and simple natured project. Though it would be a misnomer that complex issues do not arise in simple projects, there also it depends on the right formation of team and deployment of strategies. A very small product development project may encounter bigger hiccups if the team composition is not done wisely.
It is better to delay a project for the sake of finding right kind of people rather than just completing the stipulated head count in the team irrespective of the skills and experience matching criteria assigned for the selection of candidates. Inappropriate composition of team members will always delay a project and on the other hand in a delayed project if right kind of people are included in the team, they would be able to cover up the time and milestones achievement backlog.