Jan 30 2009 10:03AM GMT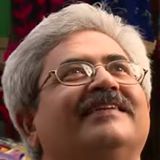 Profile: Jaideep Khanduja
TDD is test driven development in which the developers coding efforts become manifold. It is not only the development coding that developer has to write. Along with the requirements coding, the developer has to write code for the testing of each of the logic he has built in the product. It is more or less a unit testing where each small unit is tested individually by the developer as soon as he completes writing the code for it. All this is not easy to perform. It requires a different mindset to perform TDD. The developer has to be in a different frame of mind to accept first the extra work required from him. There is no extra technical skill set required in the developer, it is the mental preparedness that matters more. They have to overcome the resistance from within to do some extra efforts in coding. Although this could be a little painful but only in the beginning, afterwards, when the results start speaking loudly in lieu of the extra efforts done, it gives a different level of satisfaction to the developers.
The extra effort done by the developer in return saves a lot of time that is required for testing later since in TDD, the bugs reduce tremendously in such a manner that once matured, the later stage testing can be totally avoided.
TDD can be compared to Japanese companies environment as on-line QC in sub-assembly production instead of having QC of the product in the finished stage.