---
May 25, 2018 9:11 PM
Artificial intelligence
,
Data Loss Prevention
,
DLP
,
EMM
,
Encryption
,
Endpoint security
,
Enterprise mobility
,
IDaaS
,
Incident response
,
Information security
,
Intrusion management
,
Machine learning
,
MDM
,
mobile device management
,
Network vulnerability
,
Tokenization
,
vulnerability management
Information security is the utmost priority for any business these days. While there are a number of projects that a CIO/CTO/CISO can initiate in his organization, few are important to keep on top of the agenda. These projects are not a one-time activity. These are of continuous nature. They...
January 12, 2018 9:46 PM
Communication
,
Incident response
Recently I visited a restaurant in one of the posh colonies in South Delhi. It is one of the best restaurants in the capital city as far as its food quality, taste, preparation, and presentation are concerned. We were a group of 10 friends. Everything was going well except three small incidents...
---
---
November 2, 2014 5:24 PM
Data Science
,
Incident management
,
Incident response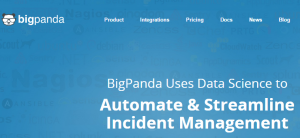 ---