---
July 13, 2019 11:12 PM
Artificial intelligence
,
Data Center
,
processor
Tachyum is a combination of two Greek words collectively symbolizing 'an element of speed'. The company fits best to it. And it is continuously craving to beat its own records in terms of bringing a better product every time. Every time it brings a new product, that is first in the world. I think...
May 2, 2019 7:30 PM
Colocation
,
Data Center
,
Hybrid cloud
,
Managed service providers
,
MSP
Stateless Luxon is a new software-defined interconnect product from Stateless Inc. This software-based product creates flawless connectivity between various data centers and between the data center to the hypercloud. Before going any further in details of the product, let's understand a bit about...
---
November 19, 2018 12:03 AM
Data Center
,
Data Center Storage
If you want to measure the depth of technology, reliability, trust, and relationship in a solution providing organization, you need to look at the size and scale of its customers. Quobyte is the best example in this regard having wide acceptance on a global front for their state-of-the-art storage...
---
---
November 2, 2014 10:10 PM
Alerts
,
Data Center
,
Data Center automation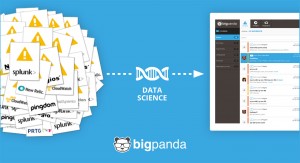 ---