---
August 12, 2018 5:29 PM
Business
By the first anniversary of Zoho One, the organization has now more than 12,000 customers worldwide. Out of this, around 36% of users are from India. There has been a tremendous increase in the average number of Zoho One applications that a customer uses for its business. It has increased to 16...
May 15, 2018 10:50 PM
apps
,
Business
Recently I had a discussion with Sejal R. Dattani, Marketing Analyst, Zoho on custom apps and their impact on business. Is custom apps a costly affair for organizations? According to her, building custom apps for your business is a one-time investment. Below are her valuable views and comments on...
---
February 29, 2016 2:24 PM
Automation
,
Business
,
Business Agility
Myntra work culture has been able to attract people from global companies of repute. Myntra work culture works on some unique concepts. Myntra is a fashion lifestyle online portal. It is an e-commerce fashion lifestyle company. Myntra work culture has been able to attract people...
---
August 31, 2015 10:55 PM
Business
,
digital
Following are the thought pointers for any business to move in the right direction when going digital whether in terms of business, business promotion or campaigns: [caption width="520" align="aligncenter"]
---
August 31, 2015 8:53 PM
Business
,
Startup
Ninety percent of the startups worldwide vanish in a span of three years. Prime reason remains lack of business model, sustenance model, business processes and business automation in place. It also matters the speed at which the strategies are formulated and executed. The biggest mistake that...
---
August 7, 2015 11:11 PM
Automation
,
Business
,
Startup
,
Workflow
Finding sponsors and investors for a startup is not difficult. Starting, setting and running the business also is not difficult provided you are an entrepreneur and have an instinct of choosing right candidates for your requirements. What matters most is to stay alive and sustain your business....
---
August 6, 2015 11:11 AM
Business
,
IT asset management
,
IT Governance
,
Project management
Though IT Governance has to do a lot together, both are not in the direct vicinity of Project Management. But if you think otherwise both activities stated formerly can itself be taken under project management, separately. Well, that is a different topic altogether to introspect and discuss. Here I...
---
January 11, 2015 8:19 PM
Business
,
IT systems
,
Technology
The gap between technology and business now is a gone case. Technology cannot exist without a vast involvement and engagement in business to which it is catering to and hence a proper knowledge is must to amalgamate business and technology in right way. Gone are the days when systems used to drive...
---
November 9, 2014 1:08 AM
Analytics
,
Business
,
Digital initiatives
,
Project planning
,
Stakeholders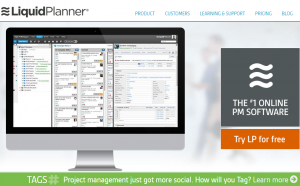 ---