Jul 13 2019 11:12PM GMT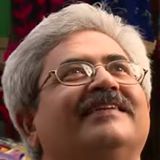 Profile: Jaideep Khanduja
Tags:
Tachyum is a combination of two Greek words collectively symbolizing 'an element of speed'. The company fits best to it. And it is continuously craving to beat its own records in terms of bringing a better product every time. Every time it brings a new product, that is first in the world. I think the top management of Tachyum is firm on keeping the company creating new landmarks for others to follow. The recent news is a good example of it. Tachyum is bringing $25 million in Series A financing. Rado Danilak, CEO, Tachyum has a couple of significant laurels to his credit. His last two companies were bought by Western Digital (WD) and LSI/SanDisk. He carries more than 100 patents to his credit. These patents are already in production. Rado has a deep knowledge of the semiconductor market in general.
Anybody dealing in chips and processors would be conversant with Prodigy Processor Universal Chip from Tachysum. It is the smallest and fasters general purpose, 64-core processor developed to date across the globe. The money mentioned is being used for further enhancement of the Prodigy Processor Universal Chip. It requires 10x less processor power than the chips produced by its nearest competitive products in the market from Intel, NVIDIA, and AMD. Another huge disruption it brings is a cost reduction of 3x. These two factors are more than enough to shake the existing markets and redefine the leadership chart in these segments. The development matches well with the AI revolution that demands machines more powerful than the human brain. The ultimate goal is to deliver AI for Good and AI for All. Prodigy has enormous strength. It reduces data center annual total cost of ownership (TCO) by 4x.
Tachyum brings a new revolution in AI with Prodigy
Prodigy from Tachyum is a sheer example of disruptive hardware architecture and a smart compiler. In fact, this new design has made many parts of the existing hardware in a typical processor redundant. The core has become simpler and smaller. The wires have become fewer and shorter. All this results in greater speed and power efficiency for the processor. That is what Prodigy Universal Processor Chip is. It is an ultra-low-power processor having a capability of enabling an Exaflop supercomputer using around 250,000 Prodigy processors.
Adrian Vycital, Managing Partner at IPM Group, Tachyum's lead investor based in London and Bratislava says, "The work that Tachyum is doing is highly disruptive and will lead to dramatic improvements in burgeoning markets of artificial intelligence and high-performance computing that require extreme processing speeds and power efficiencies. Supporting Tachyum at this stage of their development provides cascading opportunities for unprecedented success, helping them to establish themselves as the leader in what truly is the future of computing."
Dr. Radoslav Danilak, Co-founder and CEO of Tachyum says, "We are extremely pleased to announce another infusion of working capital into Tachyum, which not only enables us to complete our mission of delivering disruptive products to market but also represents well-reasoned confidence in our approach to overcoming challenges faced by the industry. The ability to change the world takes more than one man's vision. Having an investment community backing Tachyum allows us to properly build a world-class organization with the best and brightest talent available. We look forward to growing the company and the industry atop the foundation that we've already built."
You can visit the official website here: http://www.tachyum.com