Nov 14 2015 12:54PM GMT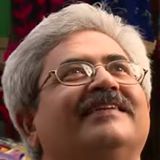 Profile: Jaideep Khanduja
Tags:
Starting this Sunday, T-Mobile in U.S. has started a new service Binge. With T-Mobile Binge, the users can stream TV shows and movies of their choice via such services like Hulu, HBO Go and Netflix without any bit of data consumption. It means all such high data consuming streaming will now be happening for free without impacting on the data plan. As we know video streaming is the most data consuming service that spells most data charges to its users. The users of T-Mobile now will not have to pay for data charges when they are using heavy data streaming services to receive high-definition movies and shows.
The T-Mobile customers will be able to watch the movies and TV shows of their choice with resolutions of 480 pixels and above. The service will allow them to get streaming services from a large number of streaming service providers and this streaming will not consume any portion of their data plans. Sling TV, ESPN, T-Mobile TV, UStream, DirecTV, Netflix, HBO Now, HBO Go, Hulu and a lot more are part of this list of streaming service providers either in the shape of movies, or TV shows; or both. The unique set of plans by T-Mobile's new Simple Choice Amped plans need to be subscribed to avail this service.
T-Mobile named this new service as 'Binge On' in which the users will get continuous streaming with unlimited access to the videos and streaming services from a large number of streaming services providers. There are many more features and service providers in the pipeline and shall be revealed gradually. This service 'Binge On' goes exactly in lines to T-Mobile's already launched Music Freedom that allows its customers to stream music from almost all known companies like Spotify, Songza, Pandora, iTune Radio etc. Here also the data charges are nil.