Jun 27 2018 9:03PM GMT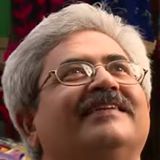 Profile: Jaideep Khanduja
Tags:
When we think about using machine learning in supply chain analytics a lot of ideas would come to your mind. There is an important thing to keep in mind before heading towards any conclusion in this regard. As we all know some components of supply chain management talk in analog terms. More so, there are certain things that you would still be performing with pens and clipboards. But there is a brighter side to it. The other parts of it like autonomous trucks, drones, analytics, driverless cars, etc. are using the latest technology. Let us keep our focus on analytics part for now. Some of the prominent issues that we use in supply chain management are common in B2C and B2B segments. Like, delivering same-day. Be it service or product. The world is becoming more and more demanding day by day. The boundaries between B2B and B2C are fading.
Every business and customer expect 24×7 which means businesses need to be 'always on'. Customers prefer to get personalized information. It is already on the verge of on-demand and real-time. There are amazing outcomes possible while using machine learning in supply chain analytics. It works more efficiently in case of organizations having trouble in handling scales. Like, when it comes to managing a huge number of stocking locations. Forecasting is another area where businesses require a high level of accuracy and the information should come in real-time. Gone are the times of weekly or monthly forecasts. It is now daily or intra-daily forecasting that is in demand looking at the changing scenarios of businesses. To keep getting the data in real time, point-of-sale (POS) systems need to be in place and integrated well with the centralized system. Security is a big concern.
Machine Learning in Supply Chain Analytics Can Create Wonders
There needs to be a mechanism for identifying and alerting against fraud and theft. Another important area is anticipating unusual events in advance. There comes the need of integrating with big data sources like the weather system. All this is not possible without encashing the benefits of latest technologies. You need to use machine learning in supply chain analytics to achieve all these goals. One of the best business use in this regard is UPS's ORION (On-Road Integrated Optimization and Navigation) system. The system is working well for more than a decade now. It helps UPS drivers find the best possible route with the aid of GPS systems. There are many other things that only machine learning can handle like dynamic pricing, online customer handling on social media, fraud detection, and defect detection. That is not all. These are just a few of the pointers.
In today's environment to take the complete leverage of machine learning in supply chain analytics, it is important to use technologies and tools like image recognition, social media analytics, video analytics, and integrating with relevant information aggregators. Ultimately the goal is to gain the advantage with the help of technology to take your business to next level of competition.