Dec 15 2017 9:59PM GMT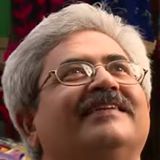 Profile: Jaideep Khanduja
Tags:
If you feel a successful implementation, handover, and signoff by the customer leads to project closure, then you are absolutely wrong. It might appear right on papers or in project management terminology but not in terms of business success. If you really want to measure the success of a project, it must be able to fetch the business goals in absolute terms post-deployment. Because only a successful business case can help you get further business from the same customer or other customers. Remember, that your existing customers also play a major role in spreading a word about your product and service. That could be about the success as well as failure. And, in fact, that matters a lot. A research paper says its impacts is on almost 50% on your business. an organization always looks for a feedback from an existing customer or product user prior to a new purchase.
There are many examples where the seller company declares a project as a successful implementation and the buyer company is yet to use the product to its fullest. As a matter of fact, the product or solution, sometimes, is as good as not in place. Because, either it doesn't fit well in the environment or it is too complex to use. One more important point to remember in this regard is post-project support. When you are supporting a product after its successful deployment, you need to ensure 100% upkeep. In fact, even if the usage hiccups happen not because of and fault in the product but users. Rather, it is really critical to remove user's hesitance in that regard so that they use the product fearlessly. Basically, if there are any faults still existing in the product, ensure to take them up as soon as possible and make it flawless.
Successful Implementation Needs Post-Project Attention
Even if a product is strong and has a successful implementation history, it needs attention. A lack in post-project support might call for a big trouble.