Apr 26 2011 11:29AM GMT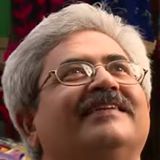 Profile: Jaideep Khanduja
It is said that howsoever confidentially you keep information about what you have become, why and how it gets revealed at sometime or the other during your career growth. There are three stages mainly during your career as far as failures and successes are concerned. They may happen in a different order for different persons. One stage is when your failures overpower your successes thereby keeping you in a sublime stage. Second stage is when your successes are higher than your failures and then the failures get masked by successes. Third stage and the most important one is when you start performing without really bothering about the FEAR of failure or OVERWHELMENT of success.
The same three stages appear in any software product also. A stage where product is evolving will see more failures and less success. Gradually with increasing amount of handholding, research and experience; the product starts maturing and reaches a stage when SOME failures get overshadowed by LARGE amount of successes. Between these two stages there comes a crucial stage of 'keeping hope alive' or 'leaving hope' depending on which the further growth of product gets dropped or carried on.
With the same perspective if the life of a tester or developer is scanned they underpass a similar sort of trajectory. Initially a stage is not fully set for them to demonstrate. Rather it is a period of their acid test and learning. They tend ot make more mistakes though unintentionally while learning about their profession and professional world. Gradually a maturity level comes when they start getting more hits than misses. This is a stage when the performance comprises of more successes than failures as they have already burnt their fingers during the practical learning phase.
It happens in a professional lifespan too when a person out of fear loses hope to survive in their stream, surrenders and walks out silently. Professionals who are able to keep themselves away form this feeling, or are brave enough to fight with such situation are able to cross this barrier to brighten up their career.