Dec 31 2016 3:31PM GMT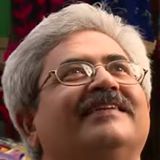 Profile: Jaideep Khanduja
Tags:
In today's world of internet and digitalization, any startup is a sort of tech startup. As the startups are mushrooming on a regular basis, it is essential to understand the most critical stumbling blocks of startups. Why I call almost every startup as a tech startup, you will come to know a little later. The reason for this is mobility and internet. The startup might relate to hospitality, travel, medical, or food venture. But as most of them are online apps, they fall in tech category too. You can differentiate the stumbling blocks of startups in two categories. As a matter of fact, the first category is that of Generic or global causes. While the second one is a set of reasons varying case to case. We would be talking about the former category of key stumbling blocks of startups that fits all.
I remember a startup launching a contest on its portal. There were four prizes for the top 4 winners. Contrarily, the contest results were entirely different. Two of the five winners were getting the third prize. And rest were getting some gift vouchers. This was almost a violation of the rules and guidelines. Coming back to the key stumbling blocks of startups, I think, the most prominent are a lack of vision. In fact, startups forget to keep walking on the right track and start deviating quite easily. They lack concrete project charter and plans. The adherence to plans and timelines is missing. Rather, there are so much of changes that happen too frequently.
Stumbling Blocks of Startups
The next couple of biggest stumbling blocks of startups is mismanagement of finances and funds. A mismatch or gap between the inflow and outflow without knowing the facts is dangerous. It may lead you to a wrong direction. In fact, it can cause wrong financial decisions that could be quite harmful.