Jul 23 2018 10:22PM GMT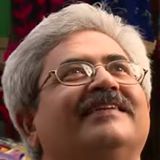 Profile: Jaideep Khanduja
Tags:
Even today the majority of the organization's IT department is busy handling day-to-day operations and upkeep tasks. On the other hand, enterprises are craving for digitalization and thus seeking more strategic alliances with their IT cells. So basically, the change in demand for IT is from tactical to strategic. This is, in fact, becoming a necessity for IT of any enterprise. As a matter of fact, enterprises are changing their strategy towards the kind of people to hire in IT. Earlier it was more of generalists and less of specialists. Now, the new paradigm is to hire more specialists and outsource all generic kind of jobs that require generalists. This, in turn, is helping the organizations to shift to opex model from capex model. This is helping organizations to create a more flexible and adaptable environment. This transformation is helping in reducing the risk of getting left behind.
Strategic Alliances is the top key for Digital Transformation
Usually, larger and older organizations are carrying bigger technical debt. This technical debt is not only in terms of hardware and software but manpower too. A huge pool of legacy systems, about which I discussed in detail in my previous post doesn't let them easily integrate with their modern systems. Organizations that are understanding this need for greater strategic alliances not only with IT but all other departments who are the key stakeholders for carrying out the digital transformation. Happily or painfully, organizations have to adopt this methodology. As I say often, the first and foremost task is to transform from a tactical to a strategic alliance model. Scrutiny of legacy softwares and infrastructure is very important to sort out the level of burden they are impacting on the overall mechanism. If businesses have to survive in the current scenario, digital transformation is a must.
No digital transformation is possible without forming strategic alliances with IT. For that, IT needs to be an equal strategic partner in the business.