Jul 30 2019 11:33PM GMT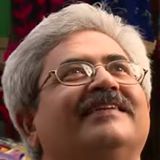 Profile: Jaideep Khanduja
Tags:
Storage Economics gets a new paradigm shift soon after the announcement of S1-as-a-Service (S1aaS) from StorOne. What is means is a comprehensive enterprise storage solution is now feasible at a very cost-effective subscription model that never existed so far. Neither had it been imagined or initiated by any other venture so far. StorOne's innovation behind the S1 storage software platform brings S1aaS. S1aaS, in simple terms, can be explained as a use-based solution integration enterprise-class S1 storage service with Dell Technologies and Mellanox hardware. This integrated solution showcases the next level of storage economics where the industry can define its price point. This transformation delivers a perfect balance between enterprise-level performance and data protection capabilities. It also provides the best answer to a long-pending question hovering around without a solution. This refers to proper resource utilization that StorOne has overcome beautifully balancing security risks and performance impacts.
These security risks and performance impacts are usually deeply connected with the cloud that on one hand provides the reliability and capabilities as good as that of an on-premise model and on the other hand guarantee you only pay for what you need to utilize to support your business requirements. And, in fact, all this happens flawlessly and in a very transparent manner. This is one of the best prepositions for the customer who gets the best of both worlds. On one hand, the customer enjoys cloud-like simplicity and on the other hand the flexibility in the pricing in such a manner as listed above. That is the environment remains as that of a cloud-based model and the performance and control is like an on-premise infrastructure.
Storage Economics Achieves a New Landmark
The pricing of this S1aaS model starts at $999 per month for an 18 terabyte (TB) of an all-flash array that performs up to 150,000 IOPS. This, as a matter of fact, is the most flexible model with customer definable pricing along with best of the capacity and performance capabilities available in the market.
Gal Naor, CEO, and co-founder of StorONE says, "S1aaS is going to change the economics not only of storage but of the entire data center. S1aaS makes enterprise-class all-flash array performance and data protection and control available for only $999 per month. No other vendor can offer a complete storage solution – whether on-premises or in the cloud – for this low of a monthly cost."
George Crump, Founder, and Lead Analyst, Storage Switzerland says, "As high-performance, SAS and NVMe flash drives become commonplace in the data center, storage media is no longer the bottleneck to performance. The storage management layer is a problem. Vendors try to compensate by using more powerful processors, more RAM, custom FPGAs, and ASICs, as well as spreading I/O across dozens of flash drives, whose capacity is not needed. StorONE's focus on efficiency – 150K IOPS from four conventional drives, an industry-defining capability – is the foundational component of S1aaS. It enables the democratization of storage performance previously unavailable to the data center."
Motti Beck, Senior Director Enterprise Market Development, Mellanox says "Advanced storage solutions like this require high-performance, programmable and intelligent networks. The combination of StorONE's S1 software and Mellanox Ethernet Storage Fabric solutions eliminate the traditional bottlenecks that have been associated with the server to storage communication and supports critical storage features, which improves data center efficiency and ensures the best user experience available."
Further information about S1aaS is available at http://bit.ly/2JWBb56