Apr 7 2011 11:10AM GMT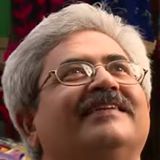 Profile: Jaideep Khanduja
There are ways to address the issues and there are ways to produce excuses for not doing certain set of jobs. The higher is the engagement of a process head in his/ her department's day to day issues, the least are the chances of his becoming a Newton for his department or organization. A manager once was asked how he was available all the time with a sweet smile on his face seemingly having no tension and workload. His department was doing quite well as compared to other departments where the respective manager's had higher amount of engagement in department affairs.
The manager replied with a smile on his face that he has three friends always to help in running his department perfectly well. Who were those three friends, he was asked back, that keep him happy all the time. He replied his friends are – empowerment, trust and well defined process.
The manager said his main focus remains more on timely results rather than scrutinizing of following process all the time for his team members. A steady flow of desired or planned results well in time speak well for process being in place. But that doesn't mean that he never reviews processes. A frequency is set to review the processes in place and mostly it has to be an interactive session because feedback/ suggestion for improvement can come from any level.In between if there is any deviation in results, then also processes are reviewed.
Empowerment to subordinates is very important. Unnecessary questioning them time to time is not a good sign of a boss. Recruit sensible people under you, give them a leverage to settle down and then let them flow on their own.