May 2 2019 7:30PM GMT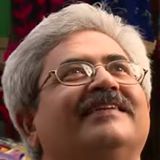 Profile: Jaideep Khanduja
Tags:
Stateless Luxon is a new software-defined interconnect product from Stateless Inc. This software-based product creates flawless connectivity between various data centers and between the data center to the hypercloud. Before going any further in details of the product, let's understand a bit about the rich background of the company that delivers this fabulous product, Luxon. Stateless Inc was founded by Eric Keller, CTO, and Murad Kablan, CEO. Both are Ph.D. on the academic front. With their successful work experience with AT&T and IBM, they both realized the need to develop it while noticing first hand how network virtualization had failed to a large extent. They also authored Stateless Network Functions. That means network virtualization had been an overhyped subject with least success. The founders of Stateless Inc. have a very simple yet powerful vision. Their vision statement says – 'Give the World the power to simply create customized network on-demand'.
If developing Stateless Luxon had been so simple, it would have been done a couple of decades back. That means even the tech giants in the market in this field had been craving to achieve it but with no success. Perhaps they didn't have the right direction. Let's look at some interesting figures. The average number of clouds used per enterprise is 5 (Source: https://www.cio.com/article/3267571/it-governance-critical-as-cloud-adoption-soars-to-96-percent-in-2018.html). 80% of enterprises will shut down their data centers by 2025 (Source: https://blogs.gartner.com/david_cappuccio/2018/07/26/the-data-center-is-dead/). The interconnectivity bandwidth CAGR through 2021 will touch 48% (Source: http://phx.corporate-ir.net/External.File?t=1&item=VHlwZT0yfFBhcmVudElEPTUyNzIyNTl8Q2hpbGRJRD02OTU4MDA=). This clearly indicates a rapidly rising global trend that is Multi-site + Hybrid. In fact, it is already there. Monetizing multi-site + Hybrid is the biggest challenge among colocation and cloud managed service providers. They have started focusing on monetizing links into the data centers. As a matter of fact, for them, there is a need to monetize all connectivity links.
Stateless Luxon Is The Future
The situation is like chasing a moving target. In fact, in today's dynamic and multi-hybrid cloud ecosystem, dedicated L1 + L2 network appliances are not able to deliver. It's is a complex situation of new & unique applications, new network connections, and new vectors to monetize. SOFTWARE-DEFINED INTERCONNECT (SD-IX) Deliver, control and monetize composable Layer 3+ network services to interconnect points through software. That's the Luxon Software platform. Four key features of Stateless Luxon are Multitenant, Automated, API-driven visibility, and Consolidated & Evolvable. Basically, with Luxon, you don't need to buy new appliances. In fact, new functionalities can be easily deployed through software. General availability Q3, 2019.
Philbert Shih, Managing Director, Structure Research says, "Colocation and cloud service providers are set to experience growing demand as enterprises move away from on-premise data centers. Stateless is poised to capitalize on a growing opportunity as outsourced infrastructure revenue is expected to accelerate significantly through 2022, when it is forecasted to reach $382.63 billion up from $138 billion in 2018."
Statelss Luxon is the first step in mission
Bob Laliberte, Practice Director & Senior Analyst, ESG says, "The business expectations of colocation and data center providers have changed as enterprises continue to decentralize workloads, and these providers must now position themselves as a primary hub for this tenant traffic. These providers can now leverage the Luxon platform to effectively scale their business and easily monetize additional connections in the data center."
Murad Kablan, CEO and co-founder, Stateless says, "Luxon is the first step in Stateless' mission to provide users with the power to create simple, customized networks on demand. The platform provides colocation and cloud MSPs the real-time agility they need to adapt to ever-changing business requirements and priorities."