Nov 30 2017 10:37PM GMT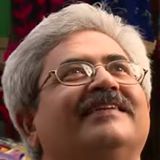 Profile: Jaideep Khanduja
Tags:
Let's create a startups warranty pack. Every startup grows with its own set of issues and hence thus needs a personalized remedial action to fight against those issues. So there are different kind of clinics for treatment of startups facing different kinds of issues. Now let us assume there is a startups warranty pack that helps them to keep away from dying an immature death. Because usually, startups have a tendency to die during their growing stage. More than 70% of startups, on an average, are not able to survive after a period of three years. And 50% of that 30% those survive are not able to sustain the business by the end of five years of their tenure. So, let us see what kind of services a startup would need to ensure its survival and sustenance. Those would be as below:
Startups Health Check Clinic: This can be a mandatory clinic to visit by every startup every quarter during their first three years of existence. The purpose of this checkup would be to monitor their health in terms of their goals, growth, and financials as per their initial plan. Actually, launching a startup has become a fashion these days. Strategically it is good to mold youth towards setting their own business rather than keeping them unemployed for long thus increasing their frustration.
Various clinics as part of Startups Warranty Pack
Startups Shampoo Clinic: Well, this is for startups getting stale at a faster pace. Stale means the ideas resonating initially inculcating good energies fading away. Those ideas would need a good shampoo of brainstorming to wash away the dust gathered over it over a period of time.
Startups Massage Center: Startups with diminishing energies due to any reasons need to attend this kind of service from their startups warranty pack in order to rejuvenate.
Startups ICU: These kinds of startups are on the verge of their existence. This is the last push to put them back on track but usually to no avail.
Startups Tonic: Some external push or source of energy is helpful for these startups to keep them running towards their goals.
Startups School: These startups start a venture without any proper knowledge or study. They jump into it just for the sake of it. They need to go back to school to strengthen their roots.
Startups Sports Ground: This is another kind of remedial module in startups warranty pack. Here a number of startups join to have some fun and sharing.