Nov 30 2017 11:19AM GMT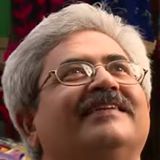 Profile: Jaideep Khanduja
Tags:
At times customer tone might be harsh or taunting. In such cases, you need to be patient and keep your head straight. In fact, keep yourself off from any aggressive or abusive remarks. And no aggression in actions. That could be suicidal for the business that is right now in the adolescent stage. Your presence on social media gives an additional leverage to connect with your customers and prospects. That itself can be a boon or bane for you depending on the situation. For instance, let us take a recent case of a food delivery startup. A customer places an order with this startup, say at 5:30 pm wanting a delivery by 8:30 pm. He gets an alert by 6 pm that the food delivery might be late for half an hour. The customer is okay with that hence doesn't take any action and waits for delivery.
Around 7:40 pm the owner of this startup calls the same customer requesting a delay in delivery by 1-2 hours. The customer gets angry and asks the owner if he is under the impression of liquor or what? How can a customer wait two hours extra than his usual dinner time? On the other hand, this talks annoys the owner and despite his commitment to the customer to deliver the food by 9:40 pm this poor business owner decided not to deliver at all without informing the customer. Around 10 pm when the customer gets no food or intimation he calls back the owner who rejects the call. The story doesn't end here. The customer is from Digital Media and is a potential social media influencer. In fact, it is a negative sign for a business to step back from its commitment and thus losing respect.
A Startup May Fail Due To Various Reasons
In such cases, a startup or business not only lose respect in customer's eyes but also on its own. Businesses with such lose temper don't survive and face a decline in their reputation thus leading to closure.