Jan 12 2018 10:18PM GMT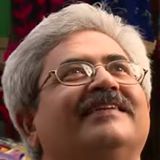 Profile: Jaideep Khanduja
Tags:
A Standard Operating Procedure or SOP is never a one time task. It is, in fact, something to review on a regular basis. Because it works on a simple principle of life. What works well today may not be fit to work tomorrow. That is why a regular improvement is important. And as it says, improvement is a never-ending process. There is always a scope to enhance and improvise. Some basic things are very important for any startup. In this post, I will talk about standard operating procedures that are critically essential for food delivery startups. The food business is increasing exponentially. The credit goes to singular families and busy lifestyles. Everyday there are a few new restaurants coming up. Some out of these are dining while others are delivery only. For delivery restaurants packing and delivery matter most. Because these two create the first impression marks.
Food quality, taste, preparation, and presentation come afterward. There has to be an SOP for delivery. There has to be a least possible fluctuation in delivery time. Try to be as consistent as possible. Any delayed or early delivery has to have a genuine reason. But generally, nobody likes too early or too late delivery than the scheduled time. The same holds true for a project also. Recently it was an annoying moment for me to get a food delivery 20 minutes before its scheduled time. I had to perform many other things during these 20 minutes. So I was literally not ready to get it at 7.40 pm instead of 8 pm. I was in the gym when I got a call from the delivery boy.
Standard Operating Procedures Are Critical Enhancers
He was there at my place to deliver the food. Despite coming so early, he was in a hurry and was planning to leave the food with the security guard downstairs. That was purely immature on his part and annoying for me. The delivery boy should not be in a haste, firstly. Secondly, he should not take such annoying decisions. I was seriously wondering if this restaurant has any Standard Operating Procedures in place at all. In another delivery incident, the cut onions were loosely kept in an open paper packet. Though inside film coating was good to save it from getting soggy but could not avoid water coming out and spoiling other packets having bread and other stuff.