Jul 15 2017 8:12PM GMT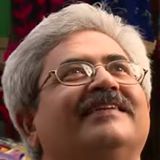 Profile: Jaideep Khanduja
Tags:
I recently had the opportunity to sit-down with the CEO of StaffConnect, Bulent Osman. For those that are not already familiar with the company, I was impressed and expect you will be as well. As background, StaffConnect delivers a platform that enables organizations to transform how they reach, communicate and engage with employees. The app strives to inspire employee engagement, with the end result being an emotionally connected workforce that works harder and smarter, leading to the best possible customer/client outcomes, and in for-profit companies – ultimately driving greater profitability.
Q: What is the back story on StaffConnect – when and why was it founded? What was your "ah-ha" moment that led to the company's establishment?
A: Throughout my high-tech/enterprise software career, I have seen firsthand the impact of a disengaged workforce. During my tenure at a well-known and highly respected, global organization, a name that mom would know, the point was truly driven home. Here, there was a lack of connection to a clear goal or purpose, and not knowing that what we were doing was making an impact. There was minimal communication from leadership regarding strategy, etc. Churn was frequent – and a clear theme emerged during exit interviews – lack of engagement. And, because turnover was high, the resources we expended on recruitment and training were crazy. You didn't need to be a rocket scientist to make the ultimate connection that unhappy employees = sub-optimum effort, as well as employee turnover (and the associated costs) = sub-optimum customer experience = a hit to bottom-line corporate profits.
StaffConnect Incorporates a Management Console
Alternately, during my time at a startup, I had experienced the positive results of an emotionally committed workforce. Perhaps it was the nature of the beast – we were physically together much of the time either in the office or on the road, regardless of title. Communication was seamless. We felt like the company's win was our win. And our tireless efforts and almost religious dedication reflected it.
During my time at that global software solutions provider, I had what you refer to as my ah-ha moment. This company had a huge HR department. Employee communication and engagement was a priority. Yet, they were failing at it. And, I saw the pain that resulted in that failure. I knew that technology would be the key to overcoming it. As I thought about the necessary solution, it also became clear to me that it should not only improve workforce engagement but also measure it.
This is why StaffConnect incorporates a management console to measure and report on engagement across the workforce. My other firm belief is that technology needs to be defined by domain experts that understand the use case. Our unique AppSuccess program, which works with our customers to define winning content and communication strategies ahead of implementing the mobile platform, is designed specifically by internal communication leaders that really understand how to make our customers successful.
StaffConnect Tranforms Employee Experience
Q: Could you briefly introduce and describe the StaffConnect platform? How has it evolved over time? Is the app development customer driven?
A: StaffConnect was specifically designed to be a powerful employee engagement platform that transforms the employee experience by enabling large enterprises to connect, communicate and engage their entire workforce, especially remote, non-desk employees. The customer-branded mobile app gives employees 'a voice', with access to company and user-generated content to increase loyalty and productivity. The cloud-hosted platform empowers employers to target that content, with analytics, to deepen engagement with everyone. Our domain expertise supports large businesses from around the world to inspire their workforces to deliver better performance, improved customer experiences, and greater shareholder value.
Our original product was comprised of features and modules which could be configured to order. Over time we have learned the most popular features and gained in depth understanding of how they are being used in order to further innovate. We have also added new features and integrations based on customer feedback and we now offer three defined products which meet the needs of different sizes or types of business along with three tailored AppSuccess service packages.
Q: Is all app development and QA done in-house? Do you Beta new features w/customers before GA launch?
A: We have a talented team of developers working out of our head office and all of our development work is managed by this team. Whilst we have dedicated QA professionals, the entire StaffConnect team is considered as QA – we use our own version of the app across our entire team and all of us take responsibility for delivering the highest standards in our product, working to rigorous testing schedules with the development team.
StaffConnect addresses employee engagement with future needs
Mobile technology to address employee engagement is a new and emerging market. Working closely with our customers to understand their use cases and future needs is imperative to us staying ahead of the market and making sure we always meet market requirements. We have strong ongoing relationships with all of our customers their feedback and insight on new features is invaluable to our continuous innovation.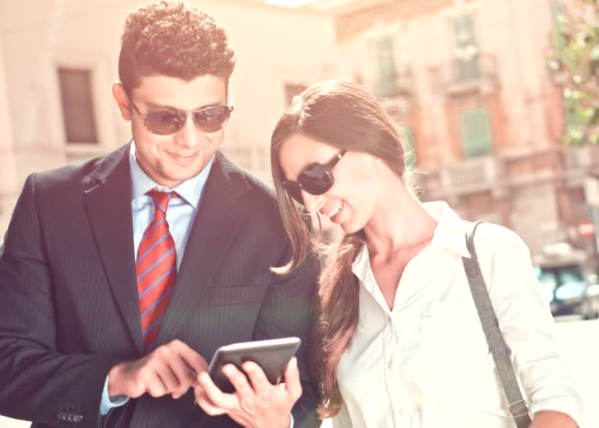 Q: You recently announced customer growth of 55% — are there any particular geographies and/or verticals where StaffConnect's acceptance is the strongest? Why?
A: We have experienced strong growth in our core markets of UK and US, but we have also seen a big rise in customers from other regions around the world like Australia, Scandinavia, and the Middle East. We are also experiencing growth in new markets, manufacturing, mining, construction, travel, non-profit and healthcare are all strong markets for us. Any market that has a large proportion of non-desk workers are all ones where we see StaffConnect making a big impact.
StaffConnect is for any forward thinking modern enterprise
Q: Who is your ideal customer?
A: Our ideal customer is any forward thinking modern enterprise. Our solution is "mobile-first" which means unlike enterprise social messaging tools, it does not require a corporate email address to set up a user. This makes it ideal for the billions of non-desk workers around the world – the baristas, the healthcare workers, the airline crews – that are often forgotten when it comes to receiving critical updates and accessing important corporate information. Our management console is designed to be able to segment users so that our customers can be very targeted in their communication strategy – delivering relevant updates and information to specific functional teams or regions. We also passionately believe that engagement has to be two-way traffic to really be effective – giving employees a voice is at the heart of what we do and many of our features have been created with this in mind – employee feedback is really important to our customers as well as encouraging employee generated content and content sharing.
Q: Where can we go to learn more?
A: There is a wealth of information on the StaffConnect website. May I suggest starting here: https://www.staffconnectapp.com/staffconnect/ to learn more about the StaffConnect App, Admin Console, and AppSuccess program. Once you have gotten their feet wet, a demo can be requested here: https://www.staffconnectapp.com/demo/. And of course, we love to brag about our customer success, some of which can be found here: https://www.staffconnectapp.com/customers/.