Nov 24 2012 7:01PM GMT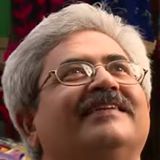 Profile: Jaideep Khanduja
Here is a lovely picture that indicates a classic situation during a Project where it needs to be pushed. At such times, the project drivers are not able to drive it at the stipulated speed and hence loose its track of progress. In fact at times its progress starts fading out and it appears that instead of success this project will die an induced death.
At this juncture, someone from the project team with a larger amount of courage needs to come up and pump in some extra amount of energy so that project starts back and speeds up.
Can you as a project manager take that charge?