May 12 2011 11:50AM GMT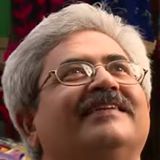 Profile: Jaideep Khanduja
We have seen many software touching sky heights even with quite a less number of features and functionalities. We have also seen lot many software falling nosedive having bulk of features and functionalities. Is it the difference of simple and complex that makes any product successful or failure? Or is it the combination of some factors that make any product successful.

A simple calculator application can become as big a hit to fetch revenues more than expected by its developing company where as a high investment driven business application say an ERP can lose grounds even if it perfectly at par with other applications in the market.
What makes a product success or failure is a topic on which series of books can be written. Is it the product that creates the name of a company or is it the name of an already well established company that makes a product hit? Can a company sit on its laurels after making a product hit in the market or does it require an organization to be always on its toes to keep its market share intact for years to come.

A good product that fits in market demand today may not be fit tomorrow. Customer expectations keep changing with time depending on change in technology, other products, competition, risks and introspective or innovative ideas.
This is definitely a never ending discussion with more useful points coming with inclusion of more heads in the discussion. Please throw your opinion in comments section.