Jan 31 2011 10:41AM GMT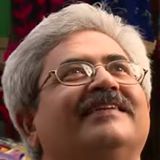 Profile: Jaideep Khanduja
Presence of some particular teammates in their team makes a big difference in terms of team momentum, tempo, confidence and quality of delivery along with high rate of delivery. Some team members are self starters and self goers while others need ignition from others. But there is a rare set of team members who act as team starters and team goers. They have a tendency of working with a wide angle rather than focussing on just themselves.
Those team members have an extra spark in them. They have some typical properties in them that differentiate them from others in the team.
These typical features can be listed as below:
1. Fast runners.
2. Self starters.
3. High achievers.
4. Target Oriented.
5. Consistent winners.
6. Challenge acceptors.
7. Exemplary for others in the team.
8. Motivators.
9. Initiators.
10. Down to earth.
Everything does not go as per plan in any project but there are ways to put things right back on track. It is these sort of teammates that make it happen. Such teammates are very strong building blocks for the team. As long as they are there in the team, team keeps going as a single unit producing the desired results in right manner.