Jul 25 2008 11:45AM GMT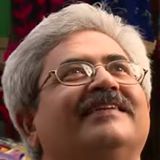 Profile: Jaideep Khanduja
3 Years back there was no QA department in the organization. The development manager, John, was the king. Nobody was there to check at what stage his development projects were, all used to go by his words. One day he was asked – hey, what is the status of your software that you are developing for Canada? Oh Sir, he reported his boss, it is all ready. When do you want to send it to Canada with my implementation team? Ok, if it is ready, let us book tickets for coming weekend so that your people land there, settle down in the hotel, enjoy weekend, and start implementation on Monday – his boss told him. Ok Sir, he replied.
John called his development team responsible for Canada project, takes stocks of situation, gets to know that still many screens, sub-modules, units are under development and at no cost finish by weekend. Oh, but I have told boss that everything is ready – he tells his team. Don't worry sir, his team tells him, we will finish it there. Ok, he replied.
So the team goes to Canada, the target of finishing the project is not met, users are not happy with the product (it was not a complete product), management got angry, stay is increased, but even with the extended stay, the project does not take proper shape and hence finally the team is sent back.
What now! An emergency meeting is called. Reasons for project failures are found out. It comes out that John had projected a rosy picture to the management without showing the existing thorns in it.
And the QA department took birth with a resolution that no software will move out to any country without a final clearance from QA.
3 Years have passed, John's life got miserable in the beginning. Each of his products had to undergo 5, 6, 7… cycles of testing and re-testing by QA. Initially QA reported why the product has come for testing when it is not complete? Why it is declared as complete? Why during testing, the development team keep doing something or the other in the same product instead of giving time to QA etc. etc.
Ultimately maturity arrived. The products only are shipped when they are sensibly completed and verified/tested.
The Development Manager finally says to QA Head – You exposed me, no problem, your team tortured me (my testing and re-testing), no problem, ultimately I am the happiest man now because now when I declare about a product that it is complete, and my boss stares at me, I add immediately, and it has been cleared by QA after x number of testings finally. I am sure it will not fail now as usual.
John's life has become tough but he is the happiest man on this earth, you know why, because now he is sure that none of his projects will overrun or fail.