Feb 28 2016 12:17PM GMT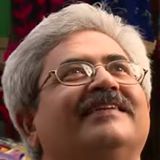 Profile: Jaideep Khanduja
Tags:
Software Testing Economics is facing a major threat – Disruptions.
Software Testing Economics is facing a major threat called disruptions. Disruptive models of business and commerce put together have put its impact on every stakeholder of the business. The whole ecosystem has got disturbed. Many startups have emerged as a winner and many established businesses have to shut down. This game of disruptions is a global phenomenon. It is a pain for some established game players while it emerged as a profit for some newcomers in the market. What makes or breaks in software testing economics ecosystem that is facing a challenge of disruptions. The disruptive forces are demanding change. Change needs flexibility. Flexibility comes from refined processes. Refined processes come with maturity. Maturity comes with age and experience. Experience goes waste if it is not encashed against profits.
A recent example of coping up with disruptive business and commerce conditions is AirBnB and Uber. Both the business leaders disclosed their secrets in TED 2016 Talk. On the same lines when we talk of software testing Economics disruptions, there are a number of pointers that can be transformed to advantageous if handled well. First and foremost would be to share the economies. A common pool of diversified skilled testers can play a role in this. If your pool has testers having varied skillsets, you can control the number of testers in the organization. Similarly, if you have talent that can be utilized in development as well as testing without compromising with either, it can not only boost your productivity but also help in the manpower count game.
If you are a group of companies, consolidating isolated testing team to centralized one can also help you in this regard. You can play well during the disruptive Software Testing Economics. Removing barriers to fixed timing and on-location testing are another areas you can look into. Automation is another area to introspect.