Jul 29 2010 11:47AM GMT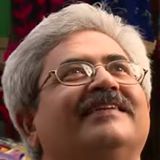 Profile: Jaideep Khanduja
"We simply assume that the way we see things is the way they really are or the way they should be and our attitudes and behaviours grow out of these assumptions.". This quote is from the author of the famous book "Seven Habits of Highly Effective People", Stephen Covey.
In terms of software testing and software product, the quote seems to say a lot. The product requirement is understood by an analyst they way he perceives business. The requirements understood may be way different from the requirements told by the customer. The requirements documented by the analyst may have further a wide gap among the business is shown to him, the way he understands, and the way he documents.
Developers and development manager develop the product the way they understand from the document prepared by the analysts. The testers and test manager test the product the way they have understood the business requirements and their understanding of the product built. The test report or bugs report may have different meanings for testers and developers.
So the journey of a concept from business requirement told by customer to business requirement understood by analyst to business requirement documented to business requirement document understood by development team to product developed to business requirement understood by tester and the testers understanding of the product to bugs found out by testers to bugs reported to bugs understood by developers covers so many grey cells that the whole concept may get changed.
Lot of things are assumed during the process of understanding and building of product. The end result could be a shattering shock for a customer or it could be a state-of-the-art product for him. All depends on the way things are perceived, assumed and understood.
The wider is the gap between perception, assumption and understanding, the higher are the chances of the requirements turning into a nightmare as an end result for all.