Jul 30 2013 10:34PM GMT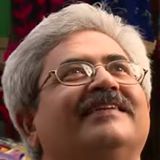 Profile: Jaideep Khanduja
No wonder if you get to know that the global demand of expert software testing professionals is increasing exponentially. There are, in general, two misconceptions about this profession – one, a technology/ engineering guy if does not succeed in software development business take testing as a professional; and two, that software testing profession is not as demanding and successful as software development. Both are not true. A failed developer, unless has a different kind of flair and a real passion for testing can never succeed as a software testing professional. On the other hand this is also a misnomer that if you are not a good software developer, you cannot become a good testing professional.
With the increasing demand for software and hence software testing services, there is a regularly increasing demand for software development professionals. Software development has become a strong and powerful industry in itself with companies strongly putting their foot forward in the global markets for providing specialized software testing services. These services include end to end quality control, quality assurance, testing training, testing certifications and so on. A raw or semi cooked product has no value in today's stringent and highly competitive market. Testing has become a separate domain with a specific kind of requirements for testing specific kind of products or for using specific kind of testing tools. Today, testing is not merely a paperwork for just the sake of formality to impress customer.
Testing, in today's scenario is a specialized profession with specific skill sets. It is as highly paying job as software development. In fact in industry, expert software professionals are being paid higher than their equivalent counterparts engaged in software development.