Jul 20 2014 12:10AM GMT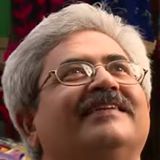 Profile: Jaideep Khanduja
Tags:
Software requirement arises out of a business need. Someone from the business side feels that some critical business requirement can be met by building an application and shall provide some amount of automation and enhancement as compared to the manual process; and then desires it to be built by either internal software development team or an external/ outsourced team. A business requirement document is then prepared to provide 'what is' and 'what needs to be' scenarios.


'What is' cites the current process as it is – end to end as happening in the business – manually or in a legacy standalone system. Due to this critical business process happening manually a lot of effort goes into translating the manual business information into some kind of system to get some sensible reports and analysis out of this. The latter might also not be happening in an application; it might be drawn out through some excel sheet with the help of some kind of functions and queries.
This business requirement then is to be given to the project manager/ product manager/ development manager to discuss it with the business team and their teams so as to prepare a technical document basis which the development work begins. The two ends of the bridge need to be well connected and have a strong connecting factor in between having a 50:50 knowledge of both ends. He must be able to identify what exactly is the requirement, what does the technical translation intend to deliver and if there is any gap between the two in shape of a risk, like a vehicle starting from one end and after covering the 80% of bridge realizes some disastrous facts about the bridge.