Jun 30 2011 5:48PM GMT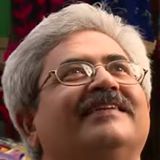 Profile: Jaideep Khanduja
SDLC-I: Software requirements – This post talks about Software Requirements. Software requirements itself required a standard process or procedure to be followed and can't be managed in a haphazard manner. The process must start with an initial discussion which may happen from a distance via any good communication media if client is far from vendor. Once the initial discussion gives comfort to both ends – that is – vendor feels comfortable on a broader scale to provide a solution to the customer and – customer feels comfortable that vendor is capable enough with a outline solution ready to cater to his solution.
A next level of meeting is scheduled only after first level of discussion shows some significant positive outcome. This next level of meeting is better result oriented if takes place at customer's location. This meeting requires substantial time to be spent to gather customer's business requirements that need to be catered to in the software application to be provided to customer later as an optimum business solution.
During this detailed meeting that is carried out by vendor's business functional leaders along with customer's respective business function leaders remains incomplete if the whole discussion regarding business discussion and business requirement is not documented properly.
Along with documentation, vendor team must collect all forms and formats in printed, handwritten or whatever shape with proper mapping and understanding.
Once the requirement is gathered, documented and finalized must be signed by customer business process heads and thereafter by overall business head of the customer to own the responsibility that whatever has been told and documented is what they require to be built in the software.