Feb 27 2009 9:54AM GMT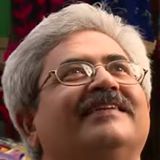 Profile: Jaideep Khanduja
The definition of QUALITY varies in different contexts. On one hand we talk of software quality that means adopting standards and measures to ensure the building of software product that meets all customer requirements (design, interface, business requirements, functional requirements etc.) and ready to deliver. On the other hand when we talk of Project Quality, we mean the standards and measures by means of building (or adopting) to ensure the success in terms of time and revenues of a complete project right from its initiation till the implementation stage that keeps continuing at post implementation stage also.
In context of software – the quality means – software strategy, plan, text cases, test scenarios, test results and fixing of bugs. Inclusion of quality in this context will vary from organization to organization and project to project (within an organization). This will ensure the successful building of software product ready for delivery.
In context of project – the quality would mean – managing quality standards and measures for a project right from its initiation to all stages coming forth. A project lifecycle in standard terms would comprise of Project Initiation, Project Planning, Development Execution, Implementation execution, Project Close-out, and post implementation phase broadly, which remains on-going till the software built is in use by the customer for a period of years.
The subject matter can continue on pages and pages, but the crux is – software quality is merely a subset of project quality, and even if we have world class standards in software quality, it does not ensure a successful project lifecycle.