Dec 30 2015 10:49PM GMT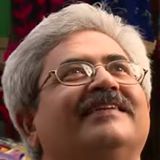 Profile: Jaideep Khanduja
Tags:
Software Quality Undergoing Transformation
Software Quality is undergoing a major transformation. The transformation is related to the quality of software. The quality of software is gained through proper build and testing. Product development has already taken a new direction. Fat applications need to run at lightening speed. Employees on the move must be equipped with lighter versions of this apps. The mobile version ensures smooth business even when the people are on the move. The technology shift is happening in the corporate world. Technology is now not limited to tech staff. The non-tech staff has become quite tech savvy. The credit for this goes to smartphone apps and social media.
Such disruptions have changed the process of software quality. If we talk of two major takeaways for 2016, it would be as below:
Shared Ownership: The ownership of software quality has seen a major change. It has moved to shared ownership model. Earlier, it used to be only tester's responsibility. Now, all stakeholders have a proportion of stake in it. This shift has made a big difference. This transformation has contributed in a substantial manner. The customer is involved in all the phases of the project. Agile and Scrum technologies are widely used. Tester becomes part of development cycle right in the beginning. Testing is done during the development. Customer vets each iteration. Requirements for next iteration are revalidated before development.
Automation: Automation is the key. The awareness has increased because of social media platforms and other mobile applications. Impractical and non-value steps are required to be automated. Manual interventions need to be reduced. Integration between legacy applications and mainstream business apps has become important. Business approvals and alerts need to happen in real time. Workflow automation needs to fill the gaps. Escalations have to be automated as an integral part of business workflow so as to ensure timely actions.