Dec 24 2008 10:04AM GMT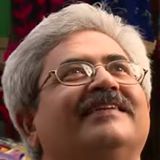 Profile: Jaideep Khanduja
The goal of any software organization is to develop software applications in-house, or co-develop with an external agency, that meet and exceed internationally accepted quality standards. Every one knows it, that the key role in this is of QA department. With this intention, a dedicated QA department is structured in the organization, for the purpose. But most of the time, the move towards the objective mentioned above is limited or missing at all. Although the development managers too agree that in the software development business software quality is the key to their success.
In view of the above, the development managers need to revisit this area which mostly has not received all the necessary attention it deserves and which is something so crucial that the organization can ill afford to overlook.
Mostly, even if QA is in existence in the organization, it is used to test poorly designed and developed software. The reasons for this are well known, and the major one is that the QC is misconstrued to be a mere testing activity rather than looking at QC from a more holistic perspective. To this extent, the QA/QC department needs to be invited and involved at all stages of the software development lifecycle (SDLC).
To fulfill organization's expectations and business goal in this regard, the development managers need to have a fresh discussion with QC/QA head to prepare a charter on how they plan to achieve it.