Apr 19 2010 9:54AM GMT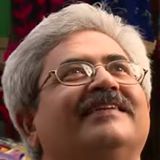 Profile: Jaideep Khanduja
Software project may finally result into success or failure depending on certain factors. It doesn't exactly depend only on the methodologies and tools adopted during the project lifecycle. It also depends on the human factor comprising of administration, team members, team leaders, project manager, management strategies and above all the culture of the organization.
The methodologies and tools on one hand do help us in tracking of project progress and assessment of project health at any moment during the project lifecycle. It depends on the quality of tools adopted and the standard of methodologies in use. The whole process of tracking and assessment via methodologies and tools may range from the simplest manual process using word documents as standards and excel as assessment tool.
The next level could be by using some simple project management tool like MS Project. If cost is a constraint initially to spend on tools and methologies – there are certain open source, free of cost project management tools available. Some of these tools are quite competitive with the cost based tools. The detail of such tools can be searched over the net or may be requested from the author.