Apr 20 2010 10:01AM GMT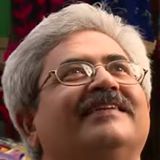 Profile: Jaideep Khanduja
Using best methodologies, procedures, tools and practices do matter. But what matter more is the human factor. It is the people who have to drive the project. As best people under perform in subdued conditions, similarly the best of the tools and methodologies will not be able to get you the optimum benefits out of them unless you have good team members, administration staff, team leaders, project manager, tester etc.; if not the best.
These are the people who are going to work according to the pre-set methodologies using the available tools to give you the best results. It is not either-or condition. It is 'and' condition that works here. All above have to be good. The people, the methodologies, and the tools. Definitely one thing more that will work as a booster, will be the management policies and strategies.
Methodologies once adopted are sustainable, tools once built or procured are also sustainable. It is the people who are volatile. Their sustenance is the most difficult part during the ongoing projects. Someone leaves the job, someone goes for a long unplanned leave, someone gets de-motivated, someone doesn't like the way things are being handled. There are n no. of reasons for not doing a job and not delivering the best.
People who love their organization deliver their best. It is the passion that drives the people, passion with the organization, passion with the work. This drive derives the desired deliverables.