Apr 22 2010 8:12AM GMT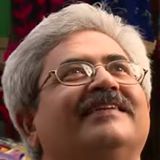 Profile: Jaideep Khanduja
Around 50% of software projects either overshoot the timeline/ targets, cross the stipulated budget, or do not satisfy customer regarding the features and functionalities. The plan overshoot is definitely deciding factor for the budget overshoot. These delays not only affect budgets, schedules, organizational reputation etc. but also decrease the customer base and business.
Overshooting of timelines or planned targets is bound to happen to cause budgetary turmoil. The causes of delay in timeplan could be many. It may effect due to:
1. lack in strategy,
2. shortage of manpower,
3. lack of management control,
4. unclear customer requirements,
5. ambiguous or unreal plan,
6. change in team members,
7. project manager's knowledge,
8. lack of technical expertise,
9. lack of functional expertise,
10. and so on…
Delays do happen even in most properly handled situations but the worst is the quick response to manage them and turn the soar situation into sweet.