Apr 25 2010 7:31AM GMT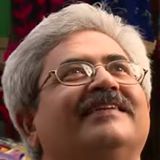 Profile: Jaideep Khanduja
If customer requirements and business process are not the top priority during the software development; then the software built will have a very short future and less commercial value. This is because, if the software can not cater to manage or enhance any business, its demand will be very low in the market.
The low demand impacts on the commercial value of the product mostly. Even if a very low priced product is in high demand in the market due to its high business value; an increase in its commercial value will not affect its growing sales. As long the software acts as a strong business tool, its demand keeps increasing.
Rather if we see some quite low value products do well in business profits due to very high volume sales. One way of deriving at the product value is to calculate the number of man months spent on the development of the product. This costing model works where the product is focused on a single customer. Development of the product means the complete development cycle including testing, rework etc.
But sometimes this cost is so high that product can not be tagged with this price. Then the costing model is worked on division of total cost of the product incurred to the estimated number of customers per year. The total cost is planned to be recovered in a three years or five years model.