Apr 24 2010 5:02PM GMT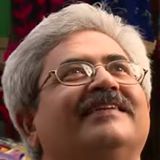 Profile: Jaideep Khanduja
The purpose of a business seeking software application to cater to a business process or a group of business processes is to optimize the business. The requirements emerge through the key process owners of the business. The requirements analysis and gathering phase is the most crucial of all stages of a software project.
Any software organization which does not understand the gravity of capturing of right set of business requirements in the first go, can never deliver the right product to its customer. If software is built for the sake of building some features and functionalities without understanding the real business requirements; the software can be a good showcase for demonstration purposes but can not be a useful tool for any business.
The business requirements broadly are spelled out by the top management along with the identification of core business process owners in the organization to further explain the requirements upto the micro level. These core business process owners need not necessarily be the top management.
Infact mostly they are not. These are the people who are there with the organization for some considerable amount of time. This is not the only reason for them to qualify to become core business process owner. They must be in the main driver seat. Every department or business process comprises of some people who drive the business process.
If requirements for any business application are not taken seriously, it not only hampers the targets and budgets but also create a deformed product.